Transformers TCG is here at The Battlegrounds!
Made by Wizards of the Coast, the company that brought you Magic: The Gathering!
The Transformers TCG is a fast-paced trading card game for 2 players. Build a team of Transformers Character Cards and a deck of Battle Cards, and then jump right into battle!
Each player builds a team of Transformers Character Cards (up to 25 stars when stars on Character Cards are added together), and a deck of 40 or more Battle Cards. Always wanted to have Starscream and Bumblebee fight together? You got it! You can mix and match character cards between factions so that your ultimate fan teams can come to life!
There are currently two main factions, Autobots and Decepticons. Don't worry though! You can mix and match the two factions to craft the team and battle deck right for you!
This game is shaping up to be a quick and exciting take on the already awesome Transformers universe! We are fully stocked on sealed product AND singles! Like the Autobots Starter set which includes exclusive character cards Red Alert and Iron Hide!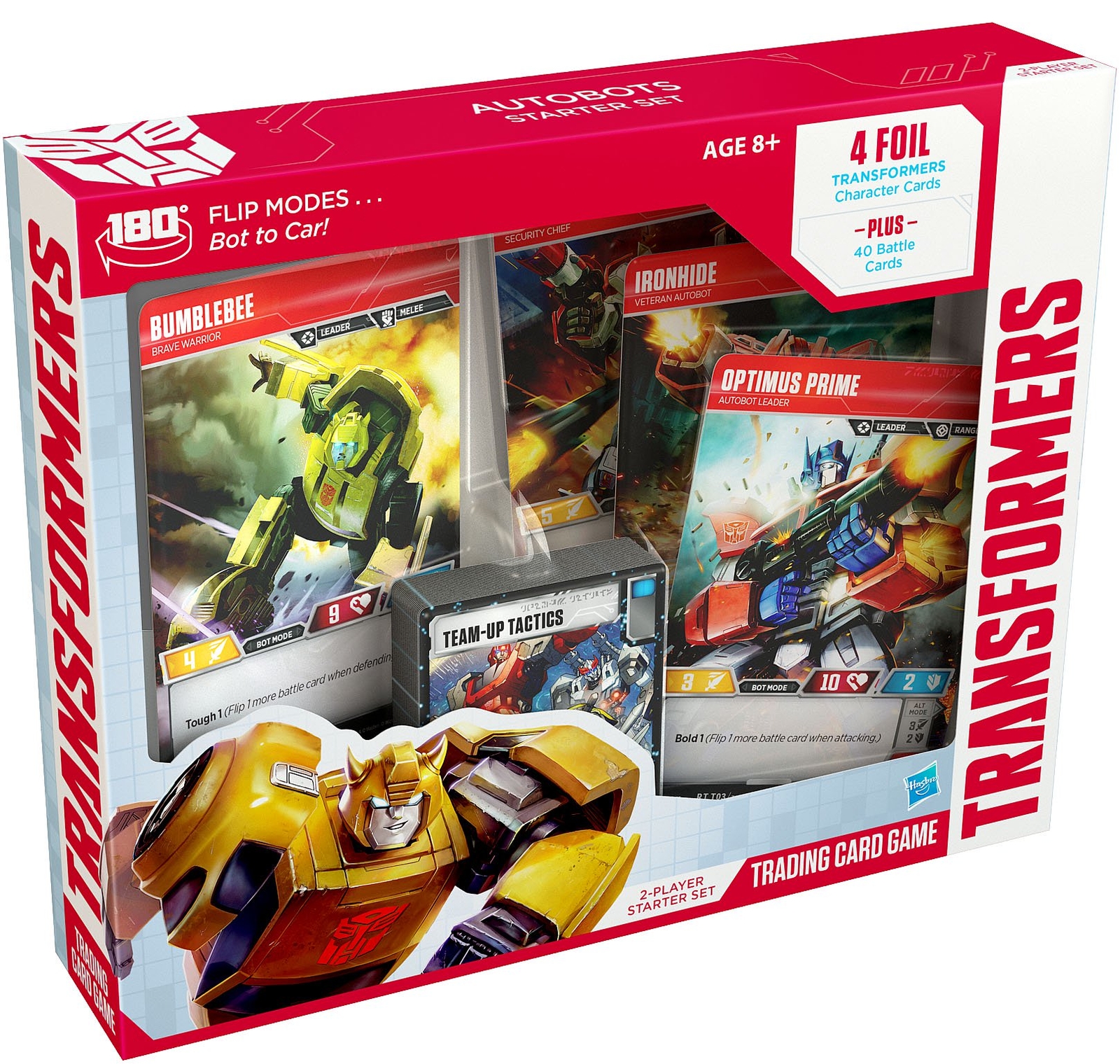 More of a Decepticon fan? Nemesis Prime will fill out your team! One of the rarest and most powerful cards in the Transformers TCG this card is only found in booster packs.
We are also accepting pre-orders for the upcoming Metroplex expansion! Make your reservation in store today! Availaible 11/21/2018!
Don't miss out on the oppurtunity to get in on this red hot game before all the product is snatched up! Worried you might drop a little too much cash on this game? Use the coupon code "autobotsrollout" at checkout to get a sweet 10% off your Transformers order! (Valid thru 10/24/2018)